MTR
The boyfriend is turning out to be one hell of a good street photographer. Give him a follow and see the rest of his work. Nope, no shameless plug here. They're just plain good old slice of life photos. This one's my personal favourite from his Hong Kong series. <3
For all the artists out there. xoxo

I agree with Natasha!  Make stuff even if it HURTS! <3

even if its a little doodle or the same word over and over again…
Someone should turn this into a wallpaper.
Source: natashakline
More details! Woo! Feels like old times with my personal illustrations, bad back, burning eyes, and carpal tunnel-infused wrists. This SHOULD be finished by tomorrow. And I mean that cause of deadlines hahaha!
Because cramming with an empty stomach is the strongest motivation to finish.
PS. My eyes are starting to burn.
A big thanks to Alternative Movie Posters for making this happen!
I'm very grateful for the opportunity and I'm definitely looking forward to more in the future. :)
You can still pick up a copy HERE.
Again, thank you! It's rewards like these that keep me going and wanting to make more of what I do. 
Haha look pa, something that I'm actually good at! :)
This happening this weekend. Swing by and stuff yourselves over yummy local food!
PLEASE BUY MY BOOK! :)
Around 50 of us artists collaborated on bringing about cool alternative takes to your favourite movie posters. It's available in the UK, but we ship everywhere of course. This is my first ever published hardbound work. Please support. Thank you! :)
Yay! Another feature for my business card! Thanks to the guys from Creative Manila!
Saturday Night Lights. 

This place always brings back memories. 
1/13/2013
To deaths of the past, forgiveness, moving on…
And to bright futures ahead. You deserve so much more than what you treat yourself.
1/12/2013
Today was such a great day! :) It made up for everything that went down last week. Another first for Mykee and I. Our first gym day together to start the year right. And of course we got Quiznos shorty afterwards haha! But all that training paid off! Losing 2 pounds this week gave me that extra boost to keep this regiment going. I'm not the biggest fan of rain. I do enjoy the aftermath of cool wind and chilly sweater weather though. It's perfect cuddle weather. What great timing haha! Oh and to add to this list of firsts we have rolling, we tried out a new restaurant. It served mostly pork. Actually, I think it did have pork in all of it's menu items. Meh, it was alright. An okay place to try, but I won't be looking for it intentionally. Oh and Life of Pi was a sight to behold, as expected. So many twists and surprises throughout the movie. And by that I mean you will literally be startled with all the animal noises coming out of the theatre. I won't spoil anything in this entry, because I think I've done that enough elsewhere. All I can say is "RICHURD PAHKAAAAAH!"
1/11/2013
Highlight of my week. I forgot to post this the other day. Anyway, too many things happened today. Overtime and lunch at 4pm and the horrible weather and relapsing. I won't go into details because it's really hard to explain. Moral of the story is that I need to find good people to surround myself with. The start of 2011 was rocky and things didn't end very well for neither party. I don't want that to happen again this year. I get too attached to friends and memories that I forget how things change while I'm still holding on to hopes of reconciliation. Everything comes with a price, even friendship. People are going to take advantage of you when they know you're vulnerable. And yet with all these in mind, I still go back to old habits. One of us has got to go. I'm hoping it's me.
1/10/2013
Yeaaaaah, today didn't start out so well. I was handed breakfast this morning. It was swell and everything, except it was from the same fast food joint as yesterday's lunch. True enough, after eating I was hungry again before I even left the house. And that entire meal just about cost me half of my daily calorie intake. Double the problem by throwing in my acidity in there and I was downing rice and bread by dinner. Sad part was it wasn't even worth it because the food didn't even taste that great to begin with. It's barely mid-January, and my self-control's already thrown itself out the window.


Ola! I'm Dylan.
I do illustration, typography, and photography. Sometimes, I throw in company branding
on the side.
When I'm bored, I make my own clothes
(and cut and colour my own hair),
but that's a different story.

I work as an art director at some fancy ad agency by day and co-run The Wildstyle Collective -- a lifestyle brand inspired by street and downhill skateboarding.

Email me: dylandylanco@yahoo.com
VIEW MY RADICAL RESUME HERE!


Daily Inspiration #23
Daily Inspiration #24
Daily Inspiration #26
Daily Inspiration #59
Daily Inspiration #72
Daily Inspiration #119 + Daily Feature Award: Dear Japan
Adobo Magazine Photography Showcase cover
Stache Magazine April 2011 art issue
DSGNCTRL: Lone Wolf
DSGNCTRL: High on Stress
MMPs: Catch Me If You Can
MMPs: Donnie Darko
Cardonizer: Dylan Dylanco
Business Card for: Dylan Dylanco
Coolest Business Card: Dylan Dylanco
The Design Inspiration: Dylan Dylanco
JDGoneMad: 50 Fresh Business Cards
YouSayToo: Business Card Ideas
Bloging2: 30+ Fresh Business Card Designs
Zivvo.com: Dylan Dylanco
YouSayToo: Business Card Ideas
Smashing Hub: 30 Clever Business Card Designs You Will Ever See
Smashing Hub: 30 Cool Die-cut Business Cards
Design Souffle: Hello Stranger/Catch Me If You Can
Web and Designers: 30 Beautiful Business Card Designs
The Money Shots: Tips For Stock Photos That Sell
Thanks for checking out my work!


The

contents of this blog

are licensed under a Creative Commons Attribution-NonCommercial-NoDerivs 3.0 Unported License.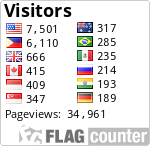 Free counters



Ads:

Ask