Ola! I'm Dylan.
I do illustration, typography, and photography. Sometimes, I throw in company branding
on the side.
When I'm bored, I make my own clothes
(and cut and colour my own hair),
but that's a different story.

I work as an art director at some fancy ad agency by day and co-run The Wildstyle Collective -- a lifestyle brand inspired by street and downhill skateboarding.

Email me: dylandylanco@yahoo.com
VIEW MY RADICAL RESUME HERE!


Daily Inspiration #23
Daily Inspiration #24
Daily Inspiration #26
Daily Inspiration #59
Daily Inspiration #72
Daily Inspiration #119 + Daily Feature Award: Dear Japan
Adobo Magazine Photography Showcase cover
Stache Magazine April 2011 art issue
DSGNCTRL: Lone Wolf
DSGNCTRL: High on Stress
MMPs: Catch Me If You Can
MMPs: Donnie Darko
Cardonizer: Dylan Dylanco
Business Card for: Dylan Dylanco
Coolest Business Card: Dylan Dylanco
The Design Inspiration: Dylan Dylanco
JDGoneMad: 50 Fresh Business Cards
YouSayToo: Business Card Ideas
Bloging2: 30+ Fresh Business Card Designs
Zivvo.com: Dylan Dylanco
YouSayToo: Business Card Ideas
Smashing Hub: 30 Clever Business Card Designs You Will Ever See
Smashing Hub: 30 Cool Die-cut Business Cards
Design Souffle: Hello Stranger/Catch Me If You Can
Web and Designers: 30 Beautiful Business Card Designs
The Money Shots: Tips For Stock Photos That Sell
Thanks for checking out my work!


The

contents of this blog

are licensed under a Creative Commons Attribution-NonCommercial-NoDerivs 3.0 Unported License.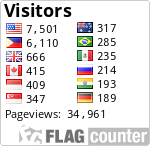 Free counters



Ads:

Ask