Post(s) tagged with "Photography"
Saturday Night Lights. 

This place always brings back memories. 
1/365
HAPPY 2012, TUMBLR!
I want to start a Project 365 wherein I post random photos/doodles/micro-blog entries every day of the year. Only rule is that it should have been made on that particular day. Really, this is just an excuse to keep my Tumblr alive so here goes entry number 1.
That sign mounted on my bedroom door over there most likely signifies a few things that I'd be breaking in 2012, if the world really were ending. I've gotten away with so much in 2011. Saying it was a good year is an understatement. The last 2 weeks in particular have been the best. Big kudos to the Universe for granting all my wishes. :)
I end this first entry of 2012 with something inspiring from Regina:
That you fall in love with someone who loves you—really loves you. (Or fall even deeper in love if you're already there.) That you finally, finally fall in love with yourself.

That you breathe and allow yourself to be silly every now and then. That you don't take everything so seriously. That you don't forget how to have fun. That you never start thinking you're too old for it.

That you have adventures, do things you've never done before, go places you've never been. That you work towards turning at least one of your biggest dreams into reality. That you turn "why?" into "why not?"

That you're brave enough to make mistakes, and learn from them. That you pick yourself up after every fall, and stand taller, stronger, and wiser for having fallen.

That you learn when to hold on, and when to let go.

That you change someone's life. Especially if "someone" is you.

That, by the end of this day next year, you have three hundred and sixty-six new stories to tell.


Happy new year, everyone. (Listen to some U2.)
Feel good about yourself. You deserve a good life. Happy 11.11.11 yay! :)
Everywhere We Shoot: Artwork x EverywhereWeShoot = TSHIRT FOR YOU! ⇢
To celebrate and kick-start of Artwork's 5th Annual Artwork T-shirt Design Competition, they have invited five of their favorite artists and designers to collaborate with them by creating t-shirt designs.

We designed 2 limited edition t-shirts for Artwork! One shirt is to celebrate 5x5…
Of all the cardboard boxes that I've seen in my life, I think that's the one I want to wear the most! *____*
Okay, share ko tong fave animal video ko from Youtube na super kyots. Watch it with sounds!
OFDü (illustration and photography duo Dylan Dylanco and Mai Evangelista) for Defacto Industry's 2011 Campaign/Catalog.
Here's a sneak peak from the shoot. 
For those who don't know, Binondo is basically Chinatown in Manila. It's pretty tricky to take photos there with DSLRs because they're a bit flashy and, well you get the drift. Did the best I could though with these.
Multi-tasked on this project as the photographer and stylist. I was asked to shoot the last catalog of the summer for a local online clothing line, Belle York. Entitled "Girl Meets World", the whole feel of the line was focused on traveling.
Doing a series of… you guessed it. Trippy exposures. Here are the singles from the set. I'll post the strips when I'm done with them. Oh, I made all of these today, btw. Make-shift studio in my room with a bed sheet hahaha! Now if only I can have a seamless backdrop next time. Hmmm…


Ola! I'm Dylan.
I do illustration, typography, and photography. Sometimes, I throw in company branding
on the side.
When I'm bored, I make my own clothes
(and cut and colour my own hair),
but that's a different story.

I work as an art director at some fancy ad agency by day and co-run The Wildstyle Collective -- a lifestyle brand inspired by street and downhill skateboarding.

Email me: dylandylanco@yahoo.com
VIEW MY RADICAL RESUME HERE!


Daily Inspiration #23
Daily Inspiration #24
Daily Inspiration #26
Daily Inspiration #59
Daily Inspiration #72
Daily Inspiration #119 + Daily Feature Award: Dear Japan
Adobo Magazine Photography Showcase cover
Stache Magazine April 2011 art issue
DSGNCTRL: Lone Wolf
DSGNCTRL: High on Stress
MMPs: Catch Me If You Can
MMPs: Donnie Darko
Cardonizer: Dylan Dylanco
Business Card for: Dylan Dylanco
Coolest Business Card: Dylan Dylanco
The Design Inspiration: Dylan Dylanco
JDGoneMad: 50 Fresh Business Cards
YouSayToo: Business Card Ideas
Bloging2: 30+ Fresh Business Card Designs
Zivvo.com: Dylan Dylanco
YouSayToo: Business Card Ideas
Smashing Hub: 30 Clever Business Card Designs You Will Ever See
Smashing Hub: 30 Cool Die-cut Business Cards
Design Souffle: Hello Stranger/Catch Me If You Can
Web and Designers: 30 Beautiful Business Card Designs
The Money Shots: Tips For Stock Photos That Sell
Thanks for checking out my work!


The

contents of this blog

are licensed under a Creative Commons Attribution-NonCommercial-NoDerivs 3.0 Unported License.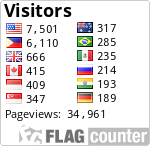 Free counters



Ads:

Ask